---
Feed Stats courtesy of radioreference.com

Wide Area Feed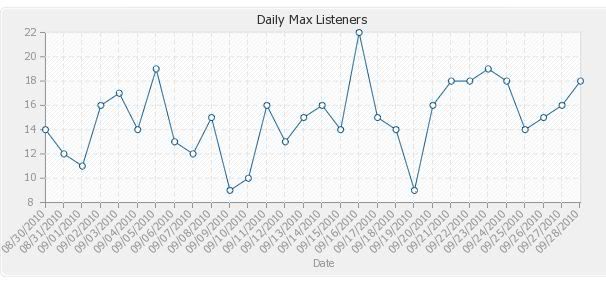 Washington County, VA

---
Smyth County Changes

Smyth County has made a lot of changes lately, below is the latest. While we have not had the opportunity to confirm the inputs yet, we felt its best to post what we have vs. leave everyone in the dark another month. Since the new system is transmitting from new locations, it's now possible to hear Marion PD/FD from much further distances!
Stay Tuned for more updates, we welcome corrections or additions!

Unit Number Changes
Marion PD unit numbers were changed from 5xx to 15xx denominations
Frequencies
Name
Frequency
Input *
Tone
Marion Police Repeater
153.1475
155.985
74.4
Marion Lifesaving / Fire Department Repeater
153.6275
97.4
Smyth County Sheriff's Office (Multiple Towers)
155.8350
153.9875
91.5
Smyth County Sheriff's Office (Old Alternate)
150.9950
85.4
Suspected Radio Channel Lineup
Sheriff's Office / Marion, Chilhowie, and Saltville PD*
CH 1 – Repeated / "Dispatch Channel for all law enforcement except Marion"
CH 2 – Direct / paired with Ch 1
CH 3 – Repeated "Dispatch Channel for Marion PD"
CH 4 – Direct / paired with Ch 3
CH 5 – Repeated
CH 6 – Direct / paired with CH 4
CH 7 – Fire/EMS Channel 1 / Repeated
CH 8 – Fire/EMS Channel 3 / Repeated
CH 9 – Fire/EMS Channel 5 / Repeated
CH 10 – Mutual Aid / Repeated
CH 11 – Mutual Aid / Direct
CH 12 –
CH 13 – Backup Whitetop
CH 14 – Backup Iron Mtn
CH 15 – Backup Walker Mtn
CH 16 – Backup Flattop Mtn
Fire / Rescue Departments*
CH 1 – Repeated / Paging "All Fire/EMS personal are paged from this channel"
Ch 2 – Direct / paired with CH1
Ch 3 – Repeated
Ch 4 – Direct / paired with Ch 3
Ch 5 – Repeated
Ch 6 – Direct – paired with Ch 5
Ch 7 – Mutual Aid
Ch 8 – Direct – paired with Mutual Aid
Ch 9 – Sheriff, Chilhowie & Saltville PD's (Receive Only)
Ch 10 – Marion PD (Receive Only)
Ch 11 – State Wide EMS Interoperability Frequency
Ch 12 – Backup Whitetop
Ch 13 – Backup Iron Mtn Ch
Ch 14 – Backup Walker Mtn
Ch 15 – Backup Flattop
Ch 16 – Page
*Per bid contract requirements, actual use may differ.
---
STARS - Update
Virginia's new statewide digital system is still behind schedule, grid testing has been reported throughout
portions of the New River Valley. We have our ears on several suspected sites in our region, however no traffic has been heard yet. If you have a P25 capable scanner, we would love your help.

The FCC has numerous frequencies licensed for STARs use, however many are never used. It's going to take a lot of research to figure this one out. With the Motorola contract deadline almost here we suspect they will be lots of activity soon.

Search the 152-153 and 160-162 MHz Ranges

Don't have a digital scanner?
Below are some audio samples of what the signal sounds like on a conventional scanner.
You know what to do, let us know too if it's a constant or just occasional sound/signal.

APCO P25 Undecoded Digital Sample MP3 124 KB

And somewhat related to the matter, here is a sample of MotoTRBO, can you tell the difference?

MotoTRBO Undecoded Digital Sample MP3 302 KB

---
Scott County System Upgrade
In the last month we've picked up some chatter from Scott County, it appears they have a new repeater.
Interestingly enough, its possibly on the same frequency 154.470 with a tone of 91.5. Similar to Smyth County's system such systems incorporate technology referred to as a voting system. A voting system is linked via microwave or dedicated landline and automatically determines which station is receiving the unit's signal the strongest. Indications of such a system many time include an echo or varying courtesy beeps at the end of transmissions.

The acronym "AW, on AW, on AW channel" has been heard several times and usually referred as "area wide" which may indicate they are operating on the simulcast (multiple repeaters) system or a repeater that's situated to cover a wide area of the jurisdiction in question.

Scott county did apply for a modification to their license WNBN308 and as of 9/29 it was returned for not correctly amending their existing license. Per FCC documents they were attempting to add a second repeater site on Powell Mountain.

Adding this site would have given outstanding coverage as the selected site is on US 58 at the Lee / Scott county line just a few yards west of Pap Paw's Cabin Rentals.


Returned modification text
Location 1, Antenna 2: Transmitter antenna height to tip cannot exceed location overall structure height.\par Location 2, Antenna 1: Transmitter antenna height to tip cannot exceed location overall structure height.You must\par resubmit this request for authorization through your frequency coordinator if you are requesting the licensing of a new\par station, modifying an existing licensed station, or if you are making any change to information previously coordinated.\par See Rule Sections 90.135 and 90.175. FAILURE TO DO SO COULD RESULT IN THE DISMISSAL OF YOUR\par REQUEST FOR AUTHORIZATION AND FORFEITURE OF ANY FEE(S) PAID. Failure to resubmit this request for\par authorization in a timely manner will also result in loss of any previously paid fee(s).}
---
Drive-Over Mast Mount v3.0

After version one was literally destroyed by a wind storm, and version two's creaking and cracking under pressure, we decided to up the ante and make a "heavy duty" drive-over mast support.

We'll post the plans and shopping list next month, and also detail our newest antenna
(center picture below).

One of our friends writes

"I made a similar device for my beach umbrella, I'm very sensitive to the sun
and theres absolutely nowhere or noway to stick the thing to the car when we're picnicking or
selling honey. I had tried a multitude of fixes and they kept breaking, your invention worked
for me. I also wanted to let you know what a good job you're doing with the live police channel."

Thanks for the kind words!
Click Thumbnails for Larger
---
Recommended Reading
Two- Way Radios and Scanners
for Dummies

ISBN: 978-0764595820

Perfect for anyone new to the hobby and an excellent refresher for us that have become a little rusty. This is the most up to date publication that effectively covers multiple radio services available.

I have been mentoring someone new to the scanner hobby and provided a little reinforcement. If you're wanting to test your skills, here are some sample tests I quickly drew up to make the subject matter a little more intensive.

Chapters 1-6 Test
Chapters 7-9 Test
Chapters 10-12 Test
Chapters 13-14 Test

Answers to chapters 1-6 HERE
Answers to chapters 7-9 HERE
Answers to chapters 10-12 HERE

Answers to follow in each new newsletter