---
Washington County, TN Digital System

One of our sources is reporting the Washington County, TN radio system is almost ready to be switched on. Once its up and running well have the new systems specifications, frequencies, talk groups, nacs, est.'s soon as possible. While this will be a hindrance to all of us around Johnson City without a new scanner, it will only be a matter of time until a live scanner feed is on the air

ETSU is ready once the change over is made to switch to their own system.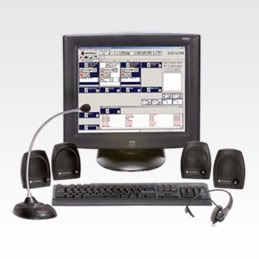 New Dispatch Consoles
Motorola MCC7500

New Portables
Motorola XTS2500
---
Satcom Frequencies

In the May Newsletter we referenced an article "Pirates using Satcom",
since then we've been able to find a confirmed source of all the military satcom
satellite listings. From news stories dated since the article there have been several
arrests and equipment confiscations in the United States where individuals were
illegally using the satellites to communicate globally. However, many drug cartels and even terrorists cells continue to use the technology to send "coded" messages.
With the frequency lists we've compiled there are two frequencies listed for each channel. The output is the satellite itself and can be heard globally, the input would be the unauthorized user. These can be quite exciting and if you know Spanish, you will be amazed at the traffic apparently out of South America.

SatCom Frequency Lists

There is also a new worksheet added to the Radio PhoneBook "Satcom"
---
Drop-Down Menus

We've totally redesigned the frequencies page, Now each county has a drop down menu selection that takes you to a dedicated page for that county, listing its frequencies. There are also common frequencies used throughout the country listed below the drop downs. We plan to further update each page with details on the frequencies and the county infrastructure in the near future. Among some of the things we'd like to include are: unit numbers, FCC data, pictures, channel numbers, agency links, and general reception coverage for each county's facilities. Please keep the feedback coming!.

---
New Subdomains

www.m.scannerfood.com This link is specially designed for mobile phone, and pda type devices, it includes a link to the live scanner feed that is accessible via your mobile device.

www.live.scannerfood.com This link takes you directly to a page for the live scanner feed. Once there, you have four different options to listen to the feed. This makes it easy for everyone to listen in, regardless of their internet connection, computer, etc.
---
WEHC
Emory and Henry has a new tower for their FM radio
station, WEHC 90.7. They are currently transmitting 500 watts from a transmitter closer to the campus, after the new state funded 199 ft tower goes online they will be transmitting 8700 watts ERP! The FCC recently approved the station license change from a "Class A" to "Class C3." Once they flip the switch most of Southwest Virginia and parts of Northeast Tennessee will be in reception range of the station. So now you know who put up the new tower at exit 26. Click the pictures for a closer look.

FCC Information - College Station Website Link



Current Status 09/20/2009
Note the microwave antenna on the left below the 3 larger antennas.
---