---
4 Pole Dipole Upgrade
We reduced the weight significantly by replacing the old wooden stand-offs with PVC pipe.
This also addressed some alignment issues as the elements were not 100% perpindicular to the standoff and parallel to the mast. This upgrade also greatly weatherproofs the connections.

Note: the pictured use of the aray yields an omnidirectional pattern since the top element does not have mast parallel to act as a reflector. We plan to address this with a 5th section of mast, bringing the rig to a total height of over 25''' !

Improvements

Cut the 4-way section in two, this is cheaper
than buying more tee's and one less step!

Attach the Tee's to a section of PVC pipe
The two copper sections are joined by a inside fitting wooden dowel rod, centered with wooden wedges (shims), then filled with crack fitting foam.

The Coax shield and center are attached by small bolts and nuts through the copper sections.
The gap on the wooden dowel between the two elements is wrapped with several turns of thick
rubber splice tape, this ensures insulation of the two elements should anything move.
During assembly the leads of the center and shield were connected one at a time and tediously moved up or down so the other could be attached.

Before and After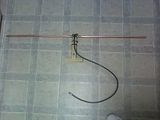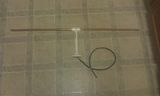 ---
Nationwide EAS Test
Mark your calendar!
We have no idea what type of traffic if any will appear on non broadcast frequencies.
FEMA, in coordination with the Federal Communications Commission (FCC) and the National Oceanic and Atmospheric Administration (NOAA), will conduct the first nationwide Emergency Alert System (EAS) Test on November 9, at 2:00 p.m. Eastern.
FEMA, the FCC, and NOAA's vision for improving the EAS is incremental, which means testing the readiness and effectiveness of the EAS as it currently exists today is the first step. A more effective and functional EAS requires continual testing to identify necessary improvements so that all levels of the system can better serve our communities and deliver critical information that will save lives and property.
EAS Participants provide a critical public service to the nation as the resilient backbone of alert and warning when all other means of communication are unavailable. EAS Participants include all broadcasters, satellite and digital radio and television, cable television and wireline video providers who ensure the system is at a constant state of readiness.
The nationwide EAS Test is not a pass or fail measure, nor will it specifically test Common Alerting Protocol (CAP) compliant equipment (although CAP compliant equipment should pass the Emergency Action Notification [EAN] live-code in the same manner as legacy EAS equipment).
FEMA and its federal partners understand that improving the EAS is a process that takes time. IPAWS has compiled experiential lessons learned and best practices from the Alaska EAS Tests in 2010 & 2011 as well as through the EAS rebuilding effort and tsunami live-code test in the U.S. Virgin Islands (located in the EAS Tests and Demonstrations section). Laboratory research is also being conducted at IPAWS.
IPAWS, in coordination with the FCC, is continually engaging the EAS Community through many activities, including information updates, workshops, roundtables, webinars, and on-site State and local EAS demonstrations to continue a solutions-oriented dialogue. IPAWS has also developed an external idea sharing website, A National Dialogue on the Emergency Alert System to discuss best practices and lessons learned from the EAS Community on a variety of topics that will support discussions during webinar and roundtable events.
The alert and warning landscape is in an important state of transition; from the current system of radio, television, cable, satellite, and wireline broadcast media-based alerting to a future system that integrates new technologies for a more universal access to alert and warning messages. Future testing of the EAS will assess the effectiveness and reliability of other technologies to achieve the ultimate goal of timely alert and warning to American public in the preservation of life and property.
Read more at:
http://www.fema.gov/emergency/ipaws/eas_info.shtm
---
Winter Weather Monitoring

While theres too many to post in a newsletter, here's a refresher of some of the more popular agencies.
Snow Removal
TME
VDOT
Sullivan Co Public Works
Bristol, VA Public Works
Utilities
AEP
BVU
BTU
KYU
Assorted Co-ops and Smaller Companies
School Buses (The best 6AM weather check possible for AM and PM commuters!)
---
The last of the analog DMME (Department of Mines and Minerals) UHF General Electric Master II radios, repeaters and antennas were recently sold on a Government auction website.
Check out the details of the auction here

DMME now communicates via the Virginia STARS statewide digital radio system with Motorola Astro mobiles like the picture below.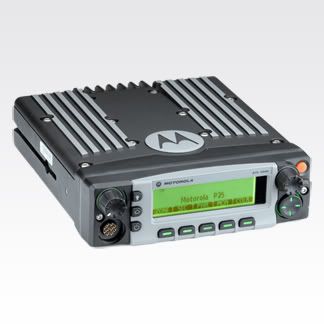 ---
New Media

We have several new audio files in the Media Section.
Over Paranoid Drive Thru Customer
Runaway Boxcars NS/ Suspicious decouple CSX
Mother and Son - Doorbell Ringing
---
Wide Area Feed Repair / Upgrade

Sometime in late September, the feedline from the scanner to the lightning arrestor was
shorted at the connector. It appears the cable was over stressed or pulled abruptly.

To prevent this from happening again, we used a weatherproof enclosure to house the lightning arrestor and with its guides, prevent any stress on the connectors.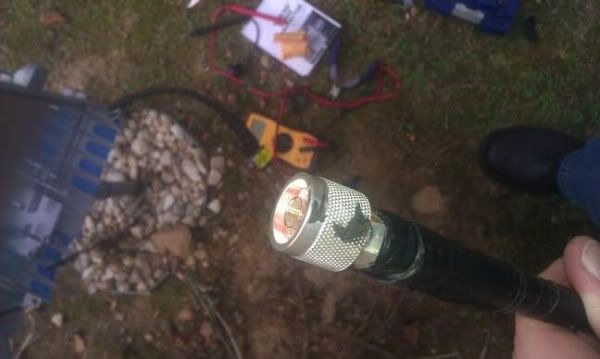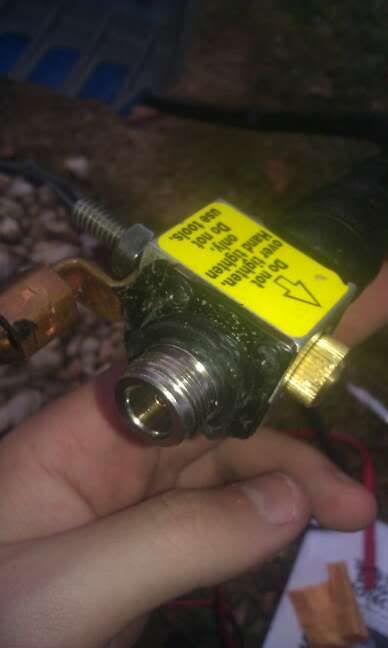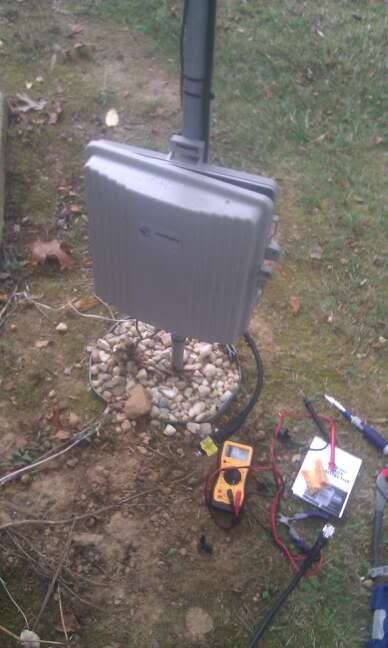 ---
Facebook Incident Messages

With the gracious support of several very dedicated volunteers, we now have additional people monitoring and posting incidents. These posts are relayed on our Facebook page and also on Twitter. Our posters use careful discretion in posting incidents, if you feel a post is inappropriate let us know immediately. We prefer that you contact us via email. scannerfood@gmail.com
---
Feed Stats courtesy of radioreference.com
Washington County
Min
8
Max
17
For select recordings see the Media Section.


Wide Area Feed



Washington County, VA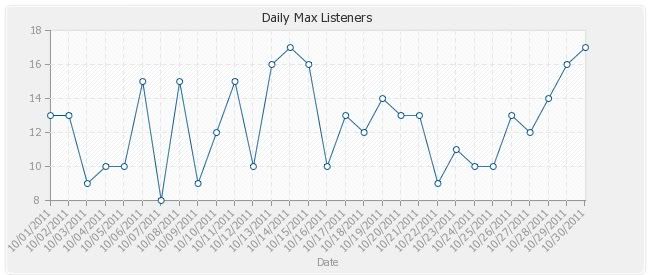 ---